Jan. 01, 2016
25 Honest Moms And Dads Share Their Most Hilarious Parenting Moment.
I want to thank my parents for somehow raising me to have confidence that is disproportionate with my looks and abilities. Well done ...that is what all parents should do.

- Tina Fey
---
Thanks to SchaoLin for posting this collection on Imgur, and all the hilarious folks on Twitter (sourced at bottom of each image) for their brilliant parenting tweets.
---
Continue to the next page for more funny tweets from parents.
---
More funny parenting tweets on the next page!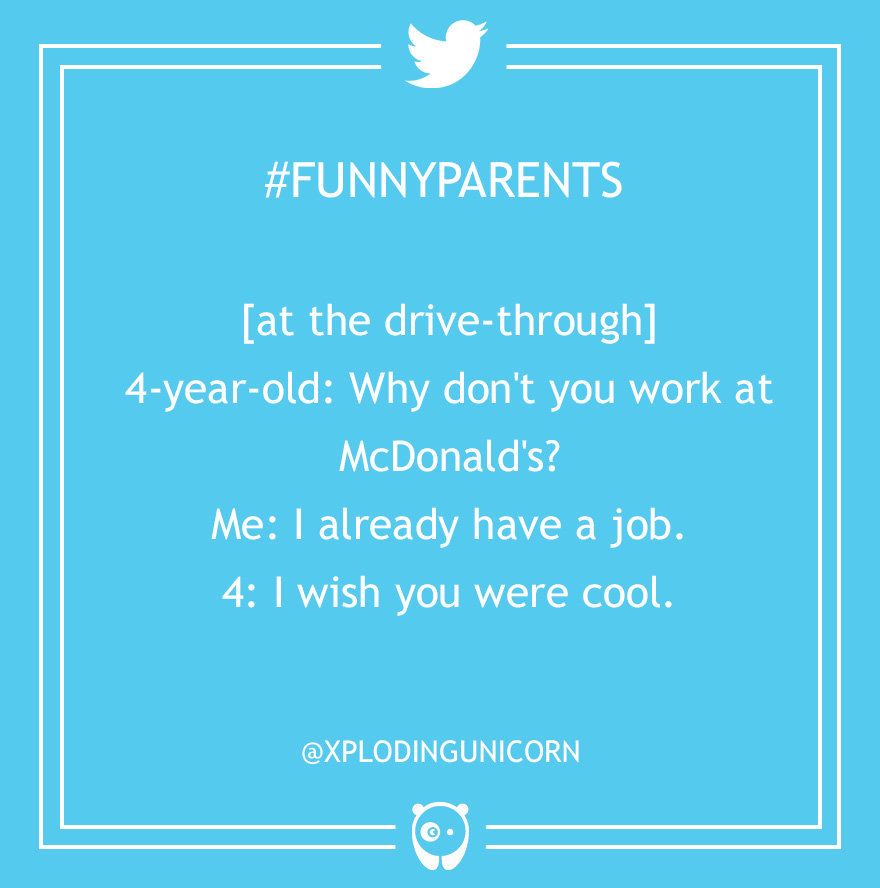 ---
Continue to the last page for more chuckle-worthy tweets from parents.
Share this with a parent who could use a laugh.
Fame always come with a price!
Fame is a tricky, tricky mistress. It can be intoxicating and make you crave it; until it ruins you or until it does you right. And thanks to cable television and the internet anyone can be famous for literally anything and nothing all at once. Who knew being a "Meme" could garner you a fan club? What does one do with that sort of fame.
Redditor u/AnswersOddQuestions wanted to hear from those who are part of Meme fame by asking.... People who have had their pictures end up as memes. How has it affected your life?
I wanna be Memed!
Keep reading...
Show less