Jan. 01, 2016
25 Honest Moms And Dads Share Their Most Hilarious Parenting Moment.
I want to thank my parents for somehow raising me to have confidence that is disproportionate with my looks and abilities. Well done ...that is what all parents should do.

- Tina Fey
---
Thanks to SchaoLin for posting this collection on Imgur, and all the hilarious folks on Twitter (sourced at bottom of each image) for their brilliant parenting tweets.
---
Continue to the next page for more funny tweets from parents.
---
More funny parenting tweets on the next page!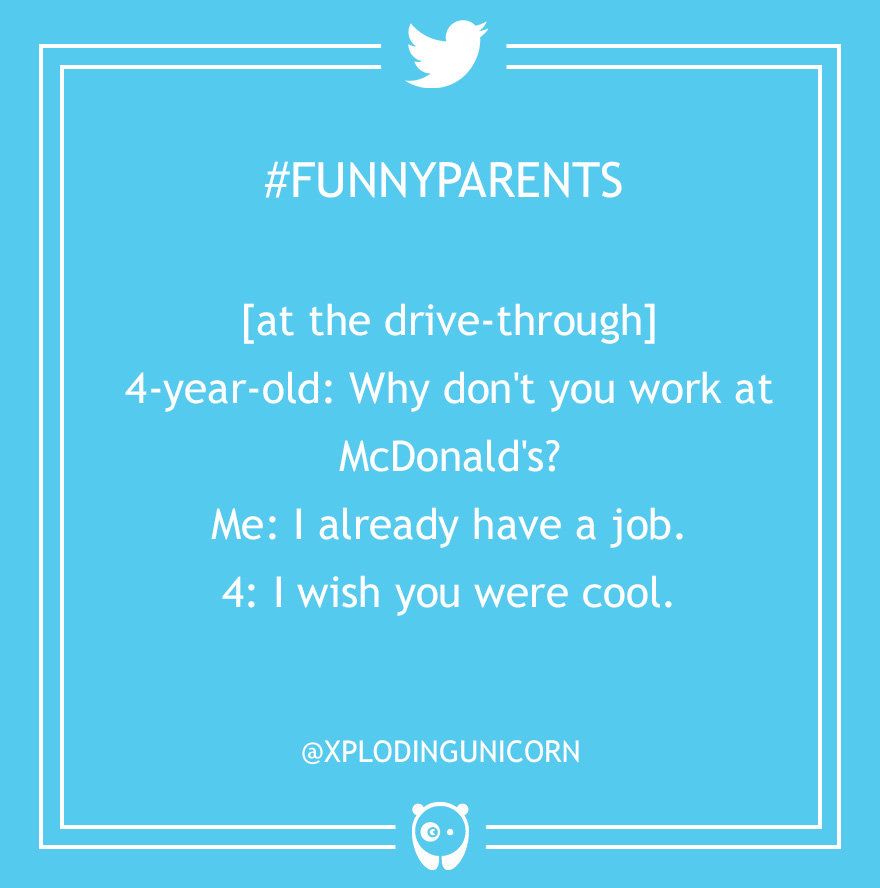 ---
Continue to the last page for more chuckle-worthy tweets from parents.
Share this with a parent who could use a laugh.
Have you ever found yourself in an argument so stupid and/or pointless that you were sure you were being punked? Like you keep looking away from the other person to check your surroundings for places Ashton Kutcher and a camera crew could come popping out of?
You're not the only one.
u/Anti-hollowkid asked: What is the dumbest argument you've ever been in?
Brace yourselves, folks. Some of these arguments are breathtakingly bonkers. The sheer number of people who are willing to argue with someone over provable facts and what that other person likes or doesn't like is just ... stunning. It's stunning, you guys. Just not in a good way.