Jul. 12, 2018
Fed Up Landlords Reveal The Worst Tenants Of All Time
The Worst of the Worst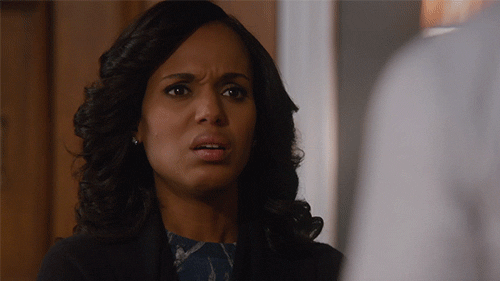 Landlords can see humanity at its worst. Being forced to fix someone else's toilet at the crack of dawn can't be pleasant, and takes a tough skin. However, even landlords can crack, and when they do they take to the internet to share the most awful things they've seen. Reddit user, u/The_Chuckie, wanted to know about this when they asked:
Landlords of Reddit, who was your worst tenant?
Worthy Of A Crime Scene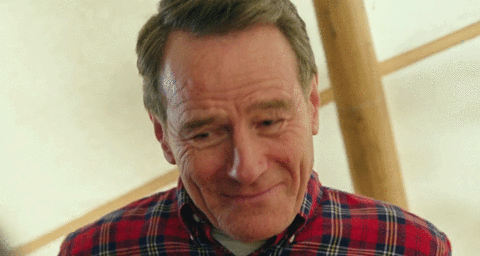 My mother owns a house on the coast she inherited from her aunt and rents it out to people now that she's moved. Makes great money considering it's a decent sized town and the house is close to the beach.
She doesn't allow animals due to the old wool carpets that are not easily replaceable. But she legally can not keep children out.
I didn't see it for myself, but after several attempts to contact the tenants, she drove down there herself and let herself in. Place was a pigsty. Diapers, vomit, baby food everywhere, literal sh-t smeared on the wall and flung onto the ceilings; carpets were soaked and stained. Tenants were no where to be found. She talked to the neighbor and they'd apparently been gone for a month. Had to get the police to track them down.
Keeping Secrets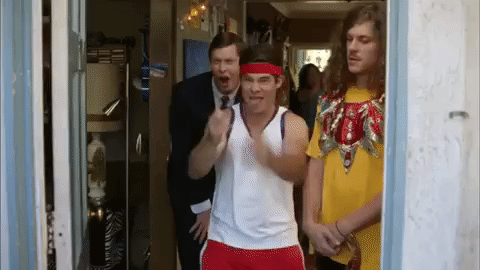 I wasnt old enough to remember this, but my dad tells me the story once in a while. We rented our second floor to this older lady who always was behind on her bills and tried every excuse in the book to postpone or not pay them. Well one day, my dad and her got to the house at the same time so he was able to confront her about some payments that were very late, and she was like "Oh I have the money upstairs. Just follow me". While they were heading upstairs, she dialed 911, unbeknownst to my dad, and when they got upstairs she was stalling pretending to look for the money until a cop car came. When she heard the car, she started screaming and pushing my dad.
Fortunately for us, the lady was keeping a secret roommate without my parents knowledge, and she happened to be in one of the rooms and heard the whole thing. She came out of the room while the officer was starting to apprehend my dad and explained to the officer what actually happened
[N3MO\]1_
Living In Filth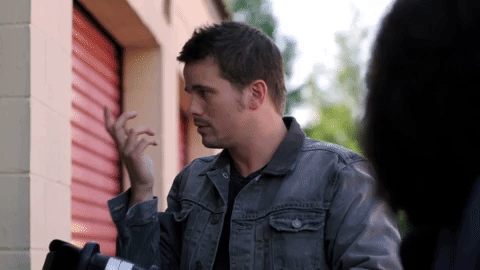 Son of a landlord.
I was sent to clean out a garage unit for a few extra bucks. brought a guy with me because it was a lot. Turns out the lady who'd been renting the unit had been secretly living in the garage for months. We threw out family photos, one particularly odd couch that we had to break into pieces just to lift it out of there, and the piece de resistence.... four five gallon buckets full of human waste. We didn't know it was human waste until the last bucket was on the truck and the lid popped off and splashed a little bit.
I have never smelled anything so foul.
It Just Keeps Going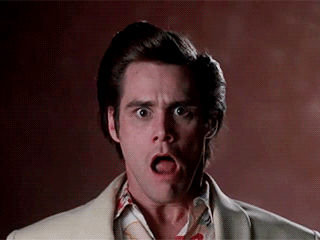 Rented to a couple with iffy credit. Met them and both seemed ok. Guy was a truck driver and Lady worked in retail. Confirmed employment and decided to give them a chance.
Rent was paid on time for 3 months or so. Then it started to be late. Then one month is stopped. Always some excuse why they couldn't at least pay SOMETHING towards the rent. So, I started the eviction process which turned out to be a very lengthy process where I live. Went a little something like this
File eviction paperwork with court
Wait
Get court date
wait
Show up on court date. Tenants do not. Instead of granting the eviction, court date was rescheduled.
Wait
2nd court date. They show up. Judge wants us to talk to each other to work something out before he makes his judgement. Yelling ensues and I'm granted the eviction because I have meticulous records and Guy is a douchebag. They know they have to leave though and I thought they'd go fairly quietly. However, I still had to file with the Sheriff to come physically evict them. I'm hoping that isn't necessary because that means more time. But, alas, tenants never leave.
Wait
Wait
Wait
6 more weeks later Sheriff deputies come to evict them and the house is trashed. Holes in drywall, stains on the carpet, doors ripped off cabinets.
Spend about $10,000 fixing their mess plus 8 months of lost rent from the time they stopped paying until they were physically evicted. I learned a very expensive lesson to only rent to people with good credit with solid employment history. I have a strict set of criteria and I always stick to it. No chances given based on a good feeling on prospective tenants. If they don't meet the criteria, they don't rent the house.
Leaving Their Mark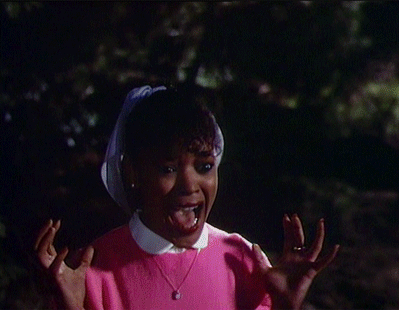 A family of hippies. And I mean full-on, flowers-in-their-hair, guitar-playing, kumbaya-singing, smelled-like hippies. I used to manage a complex of town houses, and they moved into one of our houses.
After four days, they threw a huge fit about how they'd had to take their daughter to the ER due to "radiation" from a nearby cell tower. They told us they were moving out immediately and demanded an on-the-spot refund of their deposit.
Of course, I said no and went to check the town house. It was completely destroyed. There were black marks and baseball-sized holes all over the walls. The carpet had been torn up and the entire place smelled of urine and feces (we later found animal feces under the carpet). It was just absolutely disgusting. Quite frankly, I was astonished that anyone could do that much damage in just 4 days.
...somehow I don't think the cell tower was what made their daughter sick. And needless to say, they didn't get their deposit back.
Just Slip It Underneath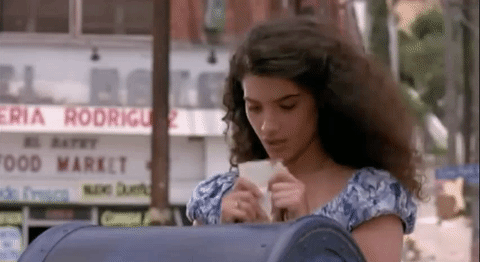 Lady was chronically late on the rent, wasn't paying the water bill, never mowed the back yard. The lease prohibited pets but she had I think 8 ferrets running loose in the basement (I don't know if you can litterbox train a ferret but these weren't) which smelled about as good as you could possibly expect.
My dad's friend owned a house and his tenant stopped paying rent. Dad's friend went over and the guy wouldn't open the door but shouted at him that he was done paying rent and would have to be evicted. The tenant said that in that city he could expect an eviction to take x number of weeks/months and would cost x dollars in legal fees, apparently having had experience with this before. Tenant also said that if dad's friend slipped that amount of cash through the mail slot he would clean the house and be gone by the next day.
Dad's friend went to a lawyer who told him that the time and expense was about right.
Dad's friend put the cash in an envelope and slipped it through the mail slot. The next day the house was clean and empty.
Meet: Patrick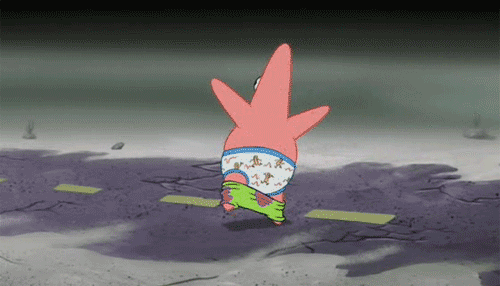 enter patrick
patrick never paid his rent. patrick kept making excuses. patrick got evicted. patrick trashed the house and left his dog. patrick later went to jail because he tried to ROB A BANK
Doesn't Matter Who You Are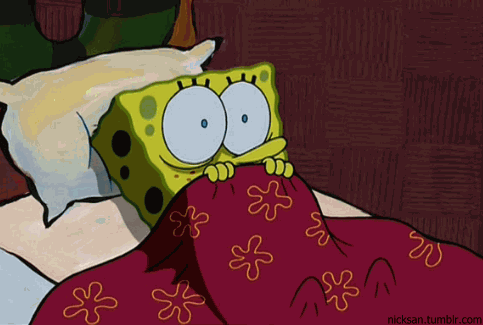 My dad rented out our old house. He thought he had a good tenant. Tenent even asked to repaint the interior if we deducted one months rent. Sounded good.
Then when they wanted to move out we got a look at the place. When they painted they used the cheapest paint, painted door knobs and outlets and left big paint strokes. Looked way worse than what it must have looked unpainted. And there were large holes torn in the carpet. And none of the toilets worked, they just ran constantly. And they must have hung wet clothes on the bathroom facets because none of those worked and were rusted beyond repair. My childhood home looked terrible and we had to repair.
Oh, the reason we thought he'd be a good tenant? He was an executive hire to run the local hospital. Seems him and his family must have just lived like pigs in that filth.
Wow...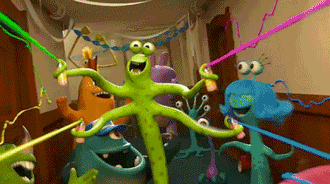 Two Apple engineers. They were a couple. They were taking a camera around and taking photos of every little thing they saw on the move-in inspection. This isn't necessarily unsual, but it is when you're snapping closeups of every square inch of the property.
3 months into their 3-year lease, they wanted out. It was "too expensive", despite the fact that my rent on a house is cheaper than most 1BR apartments here in Silicon Valley.
I refused. By CA law, they had the option of just leaving and forcing me to find a new tenant, but they chose instead to just damage everything.
Drag parties. 200+-pound men dancing in stilettos are not kind to wood floors. $14000.
Deliberately spilling onto carpets, also required replacing subfloor. $8000.
Breaking outdoor tiles with a sledgehammer. $9000.
Severe water damage in the bathroom from flooding the bathtub. So much damage that I had to repair the foundation. $180,000.
I evicted them and kept their security deposit. They sued me for it. I countersued for damages.
They broke into the property after repairs were completed and before I had new tenants, taking "moveout" photos to prove the house was in better condition when they left than when they moved in. They changed the date on their camera as "proof". The jury didn't believe me when I pointed this out.
The lawsuit took eight years. The court ultimately sided with me; I was awarded my damages, but not attorneys fees, which were more expensive than the $200+k it cost me to restore the property.
Ratting On Your Fam
Moves into a house with five kids and just turns the place into a nightmare filled house of horrors, a church to her hoarding addiction. No pets allowed? OK make room for my 117 cats. Water damage, holes in the walls, broken windows. You name it, she'll destroy it. She never paid rent on time. She asks the landlord what to do with garbage when moving out. He says put it on the curb. She doesn't clarify that she'll be putting 500 bags of hoarded garage. Giant piles of garbage bags attract possums, rats, wild animals galore and get us on the front of the newspaper, which is sitting on my desk when I come to school on Monday. House gets condemned and knocked down.
Move to the next house, same thing. 9 years go by. Condemned and knocked down. Next house, same thing. Condemned and knocked down.
Don't let my hoarder mother move into your property.
H/T: Reddit
We are told that, if you're not confident, you should just "fake it til you make it."
This is great--in theory. In practice, sometimes "faking it" can have extremely real and terrible consequences, which these people found out the hardest of hard ways.
Keep reading...
Show less