Mar. 01, 2017
LGBTQ People Answer Questions Straight People Were Always Afraid To Ask.
Have you ever had a question that you were too afraid to ask?
Here are twelve questions straight people were too afraid to ask LGB people, with some answers.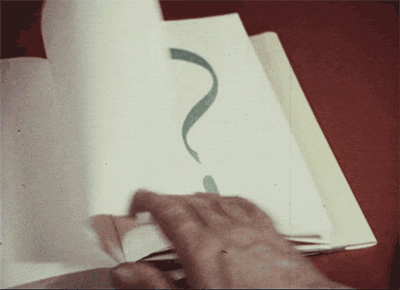 Many thanks to everyone who responded. You can check out more answers from the source at the end of this article!
---
12. Masculine vs Feminine.
Question:

Lesbians... If you like women, why do you go for manly looking or dressing women?
BigReebs
Answer:
We're attracted to butch women because they're still women. Regardless of hair style, clothing style, mannerisms, etc. they still identify as female and therefore a lesbian may find them attractive based on their personality and whatever other factors go into attraction. There are butches who like butches, butches who like femmes, femmes who like femmes, and femmes who like butches. Then there are all the lesbians in between those black and white labels that can be attracted to anyone else on the spectrum. That's just the lesbian spectrum, it doesn't even begin to touch on bisexual women, trans men and women (who may be straight, gay, bi, pan, etc.), bisexual men, or any other label that likes women (and then comes the issue of what makes someone a woman which is a whole other thing). Basically, at the end of the day, it's just a different strokes for different folks type thing. Some women like feminine women, and some women don't. Labels of Lesbian, Gay, Bi, Trans, etc. don't perfectly describe every person who identifies with those labels. Identifying as female but dressing in stereotypically masculine clothing doesn't make butch lesbians any less "woman" than femme lesbians. Keep in mind that not all lesbians go for butch lesbians, the same way straight people have preferences for style of dress and expression in their partners of the opposite sex.

GrassCornUniHopper


11. How does anyone find anyone?
Question:
Gay guys, how do you find your gay partners? I find it extremely hard to pick up a girl throughout an ocean of women, but how do you manage to do it?!

animesekaielric Answer:
Hey, it's not easy for us either. I've got my own ocean at college, yet I'm still unfortunately single. Some people are more comfortable picking up girls/guys than others, regardless of sexuality. Just gotta get out of your comfort zone. I should take my own advice.

dude3333333


10. A little extra skin.
Question:
My girlfriend lives with a gay couple.
Whenever something happens that lets the dudes see an above-average amount of my skin, I always wonder if I make them feel uncomfortable. Like, in a straight-guys-only scenario, I could walk to the bathroom in just my boxers, but when I'm at their place I always wonder whether it is inappropriate. Because I know how I would feel if my roommates girlfriend would walk through our flat with nothing but her panties on while my girlfriend is with me: I would really like to look, because I really like boobs, but I shouldn't because she's my roommates partner and my girlfriend could get jealous, and then I'd end up feeling rather uncomfortable.

Dr-Sommer
(continued...)
---
Check out the answer on the next page!


Answer 1:
These kind of situations do make me a little uncomfortable, but only because I'm worried that the straight guy is uncomfortable, thinking I'm trying to steal a peek, etc.

oli-wan_kenobi
Answer 2:
It's different for everybody I suppose, but generally I'd say most gay guys wouldn't bat an eyelid. They might giggle a little to themselves if the view is nice. But that's about it.

RagingHomophone


9. "It's more of an admiration."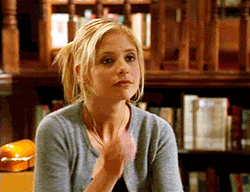 Question:
Bisexual person here. How can someone be attracted to only one gender? Every category of person can be amazingly beautiful and attractive! Is it a conscious "nope, that's a dude, not attracted" or does the part of your mind that says "attractive!" just not activate when looking at the gender you don't like?

demaney
Answer 1:
I'm a straight guy, sometimes I'll see just a perfect male specimen walking down the street and say to myself, "Damn. That dude is attractive." But it's not a sexual attraction, it's more of an admiration.

bluntcity1
Answer 2:
Lesbian here! I find lots of men attractive but not sexually or emotionally. It's kind of like viewing a piece of art, you can see how lovely it is though you wouldn't put it in your home. If that makes sense. Guys don't turn me on at all but I do appreciate them as individuals. I often want them in my life but just not as lovers.

Anonymous


8. It's not the wand, it's the wizard.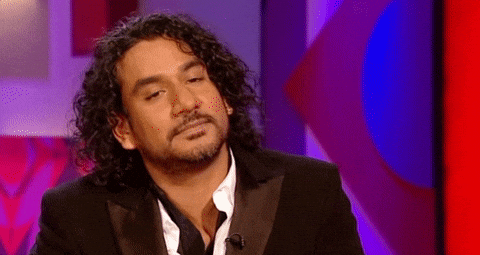 Question:
I've always wanted to know whether the size of a mans penis came into play outside the bedroom in a gay relationship.
I personally imagine a longterm relationship spat between two gay men going like this:
"Damn it Gary, this is the third time I've asked you to take the garbage out!"
"In a second babe, I just need to finish this level."
"Gary, I just want to live like two adults, and I can't do that if one of us won't take out the trash once in a while."
"I'm just trying to relax after work! Is that so hard to ask for?"
"I'm sick of cleaning up the kitchen while you sit on the couch and play video games like a lazy slob!"
Gary grabs trash
"Yeah? Well at least I got the big dick"
slams door

swampdonk4649
(continued...)
---
Check out the answers on the next page!


Answer 1:
Gary is a jerk. I'd never make my boyfriend self-conscious about his body, and doing so would basically kill our sex life. Imagine if you lashed out at your gf by complaining her breasts weren't equally sized.
So no. Just, no.

Bosola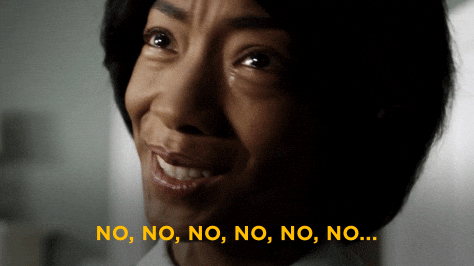 Answer 2:
That's the guy you should leave. Now. Unless a big dick is really that big a deal to you, then if so, just deal with it. But a friend has that situation and his size is often a problem (you wanna put THAT where??) so it can be a blessing or a curse. Like for a guy who just HAS to have a large one, so a normal one won't do. Then he's kinda locked in to a possible douche bag who gets by because of a large member. Sad.

ericvwgolf


7. It's not a matter of helping or hurting.
Question:
As a straight male: Gay guys, do you think all the flamboyant gays help or hurt the view of your community? Lesbians, sex?

G_Thirty
Answer 1:
I see flamboyant gays as just one piece of a larger spectrum. It's equivalent to asking the average straight male if "The Situation" from Jersey Shore helps or hurts their image. I don't think it does either, it's just another version of a person being alive.

ORD_to_SFO
Answer 2:
They don't hurt or help the community. They belong to the community.
FramesTowers


6. Icky?
Question:
Realtalk: I often hear that gay men find the vagina "icky", but is it really so, compared to an anus? I'm not knocking it or anything, I'm just saying, humans have a lot of weird orifices that, once you think about it, really aren't all that dissimilar. Is the anus appealing in and of itself, or is it just a means to an end?

Anonymous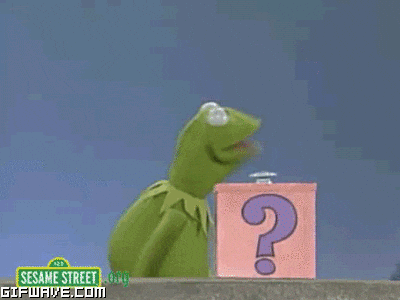 Answer 1:
For me, vaginas are like a work of fine art. I can understand why someone would find them pleasing, but they ain't my cup of lgbtea.
In regards to the anus, meh. I like dicks, though.
ranium
(continued...)
---
Check out the second answer on the next page!


Answer 2:
Personally, means to an end. It's neither icky nor a delicate beautiful flower of majesty, it just is.
Like the vagina (and most other person-holes), it has equal power to be a nice experience, or an OH GOD WHY Eldritch Horrors of the Deep experience if its owner doesn't take proper care of it.
tehShane


5. When did you know?
Question:
At what point of your life did you realise you were gay? Did you always have feelings towards members of the same sex, did it start during puberty?

CrazyAsianFellow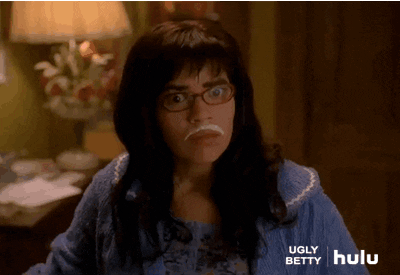 Answer 1:
A little after puberty for me, but I was a late bloomer.
Had started fantasizing about women (due to being raised in an environment where gay people simply didn't exist), but those fantasies were never - or rarely - sexual in nature. Just living with a girl, mostly.
Also, there were some boys in my class I really, REALLY looked up to and admired, and never really paid the girls any mind.
Things really started to come into focus when I came across my first (straight) skin mag. At first, young me would masturbate to just about any picture of a naked person, but as time went on, I noticed I got the better response from the pictures that showed women and men together, and eventually I noticed I was focusing purely on the men in the picture and ignoring the women altogether.
From there, it was a hop, skip, and a web search away to realize guys who liked guys were called "gay" and that was what I was.

tehShane
Answer 2:
During puberty, I started having sexual dreams about girls. It was a huge eye opener to me, because I really had no idea before that... but looking back, I really should have.
My favorite so painfully obvious gay memory involved my best friend in junior high. I had such a crush on her, yet somehow had no idea. I remember one time, she told me I should hang up pictures of hot guys on my walls. So, since I did everything she said, I went and bought some of those crappy Teen mags. I just remember being so frustrated because I couldn't figure out which boys were hot and which weren't, and then thinking, "Hm, which boys would Katie think were hot?"
So dumb. But in my defense, I was raised in a really religious town and really thought that you chose to be gay. This is why the whole thing came as quite a shock to me...

suckmyleft1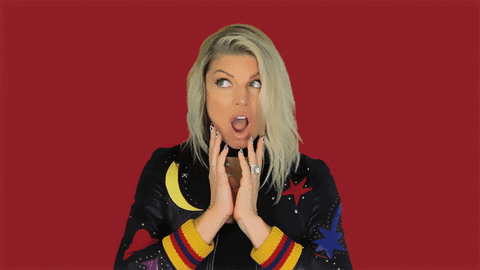 4. Would you do it?
Question:
Straight/bisexual women: Do you really get off thinking about men/male bodies? Are men legitimately appealing in a purely sexual sense to you? Or are your attractions to men largely romantic/personality based?
As a gay chick I've (obviously) never been able to conceptualize men's bodies in a sexual way. But when I was younger I thought that was normal for women, and never really saw much evidence for the contrary. It still makes me doubt myself sometimes, honestly.

girl_kisser
(continued...)
---
Check out the answer on the next page!


Answer 1:
Bisexual woman here. The answer is a little of both.
Personally, I -like- the long, straight lines of men's bodies. BUT, I especially love it on my boyfriend, who I am crazy about. The more I fall for him, the more attractive I find him. My love for him literally makes him--and he's already attractive from the start--that much more beautiful to me. On a purely physical level, it's a complimentary shape and smell and feel to mine. I love that he feels so different from me.
What you and I feel towards women's bodies is equally true to men. It's merely a different aesthetic, I guess.
Anonymous
Answer 2:
I'm bi. I feel the same primal physical lust towards men's and women's bodies. My eyes are drawn to them, and I love looking at and touching men as much as I love looking at and touching women.

Anonymous
3. Who knows...
Question:
Why do gay people "sound gay"? Like when a gay guy talks you can hear a gay accent. What's up with that?

Anonymous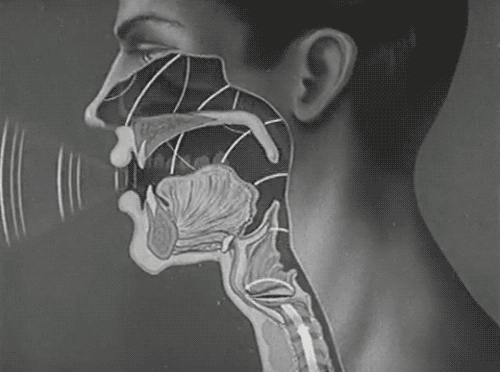 Answer:
I have no idea. There are plenty of gay guys that don't "sound gay" and plenty of straight guys that do so.... shrug

Anonymous


2. Comes with the territory.
Question:
Seriously, does feces getting in/on your dick happen often and how annoying is it?

Brozymandius
Answer:
It's definitely a mood killer, but if it happens I just go wash up real quick and then we could do something else. I don't make it a big deal because it's an occupational hazard and no one should feel bad that anal is just not going to happen tonight.
That said, it's all about knowing your body. If you're in the mood to get plowed like a fresh spring field, don't do it the day after taco night. Ask yourself, "Am I regular? What was my last BM like?"
I don't like to douche because it can really cause some damage and dry things out up in there. I prefer the finger check. It's like baking a cake: if the toothpick comes out clean, you're ready.

SILKWOOD_SCRUBDOWN
(continued...)
---
Check out the last question on the next page!


1. "Fantasies about the other gender are there..."
Question:
Question for bisexual people:
If you were to enter a monogamous relationship, would you miss having sex with the other gender to the point that it might lead to the end of your relationship?

PaladinSato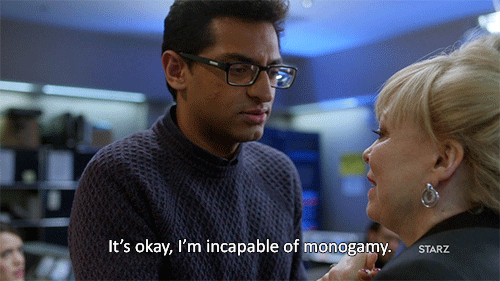 Answer 1:
Bisexual male here, who had serious relationships with both genders.
Fantasies about the other gender are there when I masturbate (and watch porn), but never to the point of wanting to cheat. In a relationship the gender really doesn't matter to me, because it's more about the emotional connection to the person.

JoeRuinsEverything
Answer 2:
As a bisexual male, when dating a girl, I don't miss having sex with the other gender. When dating a guy, I do miss having sex with a girl.
At the same time though the girls I date usually are bisexual or open enough to have threesomes. It's hard to find a guy bi or gay who will have a threesome with a girl.

zookkz


You catch more flies with honey than with vinegar, or so the saying goes.
The same can be said for your interactions with cops, most of whom are perfectly happy to let minor infractions slide––When was the last time you were actually ticketed for jaywalking?––provided you're not a total Karen should you interact them.
Your local police officer likely doesn't care about jaywalking or the fact that you went five miles over the speed limit unless you give him a reason to, as we learned when Redditor Takdel asked police officers: "What stupid law have you enforced just because someone was an a-hole?"
Keep reading...
Show less