Jan. 01, 2016
Surprising Facts About '10 Things I Hate About You' That Most Fans Aren't Aware Of.
'10 Things I Hate About You' is an iconic twist on the classic rom-com that influenced a generation.
Here are some little known facts about this incredible movie!
---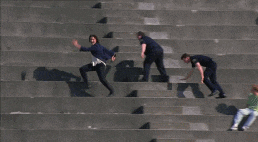 1. That makes me so happy!
According to the 10th Anniversary commentary by the cast, Heath Ledger and Julia Stiles were actually dating during the filming. They broke up in January 2000.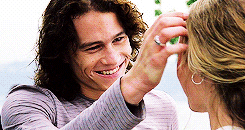 Source
2. That would have been an entirely different movie...
The original script was much darker than the one in the final film. In the original, Mandella (Kat's best friend) referred openly and frequently to several suicide attempts, which were so that she could join William Shakespeare.
Source
3. I mean, I was crying too.
The scene in which Kat (Julia Styles) reads the "10 Things" poem was the first and only take, according to the DVD extras. Kat's tears towards the end of the poem were not planned.
Source
4. Pretty good for your first time.
'1o Things I Hate About You' was Heath Ledger's first American movie. Perviously, all of his acting roles had been in Australia.
Source
5. The "hottest" moment in the whole movie.
Heath Ledger improvised the moment where Patrick starts playing with the fire. Source
Continue onto the next page for more!
6. This role definitely suited her WAY better.
Julia Stiles actually originally auditioned for the role of Bianca Stratford, the younger sister of the role she eventually got.
Source
7. As you needed another reason to find him attractive.
Cameron James (Joseph Gordon-Levitt) learns French in order to tutor Bianca (Larisa Oleynik). In real life, Joseph Gordon-Levitt speaks French fluently.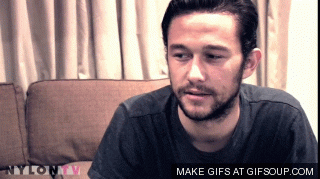 Source
8. Well, it's what made the whole scene.
According to Larisa Oleynik, it was Julia Stiles who suggested Frankie Valli's "Can't Take My Eyes Off Of You" for Heath Ledger to sing to her on the football field.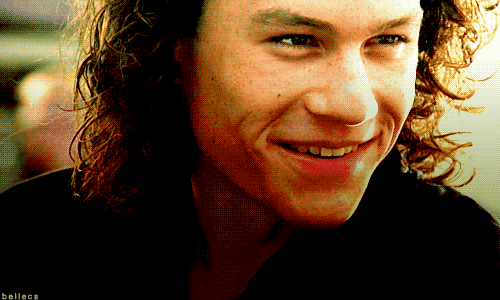 Source
9. Movie would not have been the same without him.
Heath Ledger beat out Josh Hartnett and Ashton Kutcher for the role of Patrick. Source
10. Fantasy mimics reality.
Kat Stratford is excited she got into Sarah Lawrence College. In reality, Larisa Oleynik who played Bianca Stratford went to Sarah Lawrence College.
Source
Continue onto the next page for more!
11. That's awkward...
Larisa Oleynik (Bianca Stratford) and Joseph Gordon-Levitt also date each other in 3rd Rock from the Sun (1996), as Tommy and Alissa. On the DVD commentary, Larisa Oleynik said that she was cast as Alissa after filming the movie and they were "not the best of friends".
Source
12. Guess I have seen 'The Taming Of The Shrew', then.
Several names reflect the Shakespearean origin of "The Taming Of The Shrew". Bianca's and Kat's last name is Stratford (William Shakespeare was born in Stratford-upon-Avon). Patrick's last name is Verona (birthplace of Petruchio, the corresponding character from the play). The high school is called Padua, which is the city in which the play is set. And the two girl's names are Kat and Bianca (the names of the girls are Bianca and Katherina [Kate] in the play.)
Source
13. That is a ridiculous coincidence.
Patrick sings "Can't Take My Eyes Off You" by Frankie Valli to Kat (Julia Stiles). This makes Heath Ledger the third actor to sing this song prior to playing a Batman villain. The first was Christopher Walken in The Deer Hunter (1978) before going on to play Max Schrek in Batman Returns (1992). Michelle Pfeiffer in The Fabulous Baker Boys (1989) before going on to play Selina Kyle/Catwoman in Batman Returns (1992).
Source
14. Guess it's time for me to take a trip to Tacoma, Washington!
School used in film is Stadium High School, Tacoma, Washington. The school was first built as a grand, chateau-style railroad station hotel but after it suffered fire damage, was renovated into a high school.
The whole film was shot at locations. No sets were used.
Source
15. "I'm still older than you."
Despite playing her older sister by nearly 2 years, Julia Stiles is actually only three months older than Larisa Oleynik.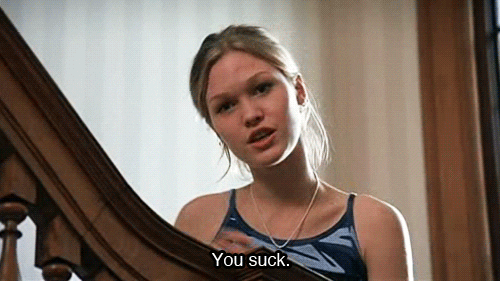 Source
Continue onto the next page for more!
16. Worth it.
Letters to Cleo lead singer Kay Hanley told Popdose that the experience scared the band. They had to perform the song on a patch of roof the size of Hanley's kitchen, and on a windy day.

Source
17. Never realized the movie could change, country to country.
In the German version, Kat wants to go to Harvard. And the picture Bianca found in her drawer is a picture of Johnny Depp, instead of Jared Leto. Probably because both were more popular in Germany by the time. The word 'Bratwurst' remained, although it is not used as it is supposed in the beginning of this movie.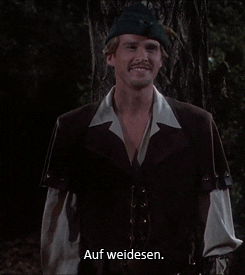 Source
18. Seems like such a great crew!
David Krumholtz, who plays Michael in the film, wrote a piece for Vulture explaining why he thought the movie worked so well. He stated the entire cast became fast friends. "Joseph Gordon-Levitt turned me on to Phish, and I turned him on to Wu-Tang," the actor wrote. "Gabrielle Union had us in stitches, Julia Stiles brought her own brand of SoHo-bred artistic intellectualism (at only 17, mind you), Larisa Oleynik's laughter filled the room, and we marvelled at the tonedness of Andrew Keegan's muscles (a great sport!)."
Source
19. I would have LOVED to be fly on the wall that summer.
Filming began without Heath Ledger, and the cast worried how his presence would change the dynamic. "This was a concern that was remedied a few days later, when he arrived and we found yet another comrade in sensibility. The group, with Heath, only got stronger. Before I knew it, the cast was experiencing what I've since found to be all too rare: a unified chemistry throughout the ensemble, without a single bad apple in the bunch. We all agreed that we were having the best summer of our lives."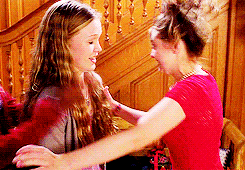 Source
20. Small price to pay for being in this movie, though.
The marching band in the sequence where Heath Ledger sings to Julia Stiles was not from Stadium High School, where the film was shot. Stadium was approached by the makers of the movie to do the scene, but did not have (continued on the next page...).
Continue onto the next page for more!
Stadium was approached by the makers of the movie to do the scene, but did not have a marching band. The makers of the movie then contacted Lincoln High School, a nearby Tacoma school, who furnished the marching band depicted in the scene. Several members of the Stadium Band assisted, but had to be taught how to march.
Source
21. Just look down, pal.
Andrew Keegan (who plays Joey) didn't know how to draw genitals for one scene and David Krumholtz (who plays Michael) had to teach him.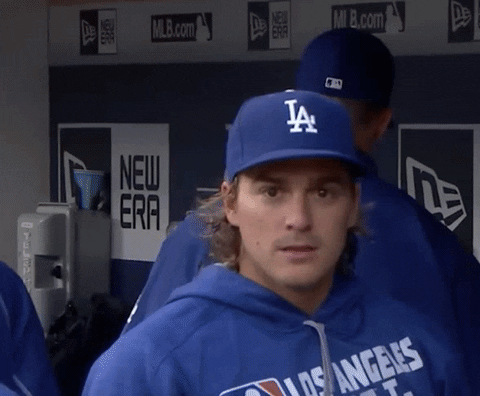 Source
22. Guess she's psychic.
Early in the movie, Julia Stiles' character is seen reading the Sylvia Plath novel, "The Bell Jar". Stiles has been cast to play Esther Greenwood in The Bell Jar (2018).
Source
23. Never noticed that before!
One of the books clearly seen in the library scene with Kat and Patrick is entitled "10 Stupid Things Men Do To Mess Up Their Lives".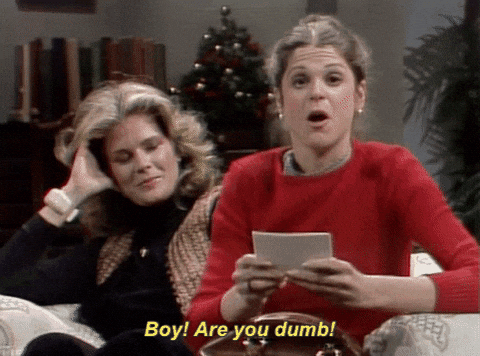 Source
24. That's enough to make a song unusable...
The original song scripted for Patrick to sing to Kat to gain her forgiveness was "I Think I Love You" by The Partridge Family. They couldn't use it since it was already used in Scream 2 (1997).
Source
25. The scene of the band on the roof was one costly scene.
"So they told us, 'This is a helicopter shot, and it costs $500,000 every time the helicopter has to take off, so don't screw this up!'" Hanley recalled. "As we started playing we saw the helicopter appear, off in the distance (continued on the next page...).
Continue onto the next page for more!
It's hard to say how far away it was at first, because we were so high up in the air. But then all of a sudden the helicopter does this dive bomb directly toward us! Is the helicopter out of control? Is it supposed to be coming at us like this? And I'm thinking, 'Don't screw up, keep singing the song, don't screw up, it costs 500 grand every time the copter takes off.' It was unbelievably scary-but it turned out to be such an amazing shot."
Source
26. Why is it when I table dance, I don't offered a major roll in a feature film!?
The table dance scene is what led to Julia Stiles leading role in Save the Last Dance (2001).
Source
27. There should be a troll sculpture under every bridge.
The large sculpture in the background in the scene where Cameron approaches Bianca for help is not a set piece, but an actual mixed media sculpture known as the Fremont Troll, The Troll or The Troll Under the Bridge. It's location is under the north end of the Aurora Bridge.
Source
28. Two incredible movies.
Both Joseph Gordon-Levitt and Heath Ledger appeared in Christopher Nolan's Batman trilogy. Heath Ledger played the Joker in The Dark Knight (2008), while Joseph Gordon-Levitt played John Blake in The Dark Knight Rises (2012).
Source
29. Lots of Shakespeare references, in places you would least expect.
The song lyric "cruel to be kind" is a reference to a line from the play Hamlet; another of William Shakespeare's works.
Source
Fame always come with a price!
Fame is a tricky, tricky mistress. It can be intoxicating and make you crave it; until it ruins you or until it does you right. And thanks to cable television and the internet anyone can be famous for literally anything and nothing all at once. Who knew being a "Meme" could garner you a fan club? What does one do with that sort of fame.
Redditor u/AnswersOddQuestions wanted to hear from those who are part of Meme fame by asking.... People who have had their pictures end up as memes. How has it affected your life?
I wanna be Memed!
Keep reading...
Show less