Jan. 01, 2016
Most Unexpected Jobs Celebrities Had Before They Got Famous.
Celebrities don't usually begin their career famous and wealthy. They all had to start somewhere.
Here are the most unexpected jobs celebrities had before becoming famous.
---
29. The original hustler.
When Jay Z was a teenager, he worked as a drug dealer. Although unconventional and illegal, he has attributed this early job to giving him skills that have benefited him throughout his career.
Source
28. Guess it wasn't too much of a stretch to play a teacher at Xavier's School for Gifted Youngsters in the X-Men movies.
Before donning his signature claws as Wolverine in the X-Men franchise, Hugh Jackman was actually a PE teacher in England.
That must have been an intimidating presence for those children!
Source
27. I think he made the right choice to become an actor...
Patrick Dempsey, best known as McDreamy on Grey's Anatomy, placed third in his age group at the National Jugglers Convention when he was a teenager. He aspired to attend Clown College.

Source
26. So he must have REALLY felt comfortable in his role in Magic Mike.
Channing Tatum started off his career as a male stripper in Tampa, Florida.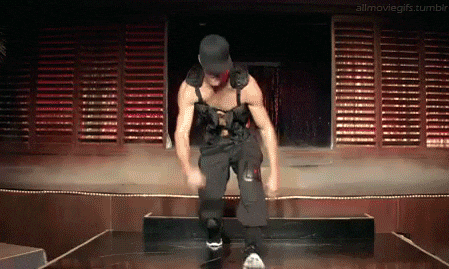 Source
25. Somehow, I don't think he would be that convincing as a sales associate.
Before becoming one of the world's most well-known celebrities, Johnny Depp worked as a telemarketer selling pens.
Source
Continue onto the next page for more!
24. That's a pretty morbid way to begin your career...
Before becoming an acclaimed actor and comedian, Whoopi Goldberg worked in a morgue. She was training to be a mortuary beautician.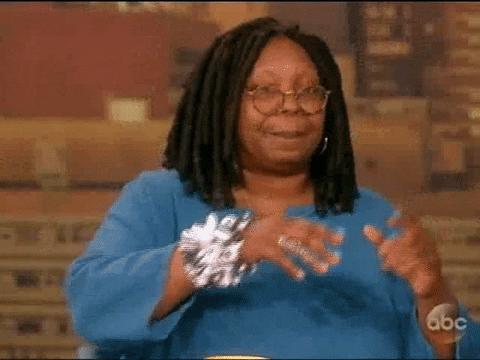 Source
23. "I decided I wanted to make my living through my gifts and talents."
Songster and actor Jennifer Hudson's first ever job was working at Burger King. She quit when she was around 18 so she could pursue her music career.
Source
22. Rachel was never good at holding down jobs anyway.
Jennifer Aniston briefly worked as a telemarketer while she was in an Off-Broadway show.
Source
21. From promoter to promoted.
Dame Helen Mirren started from humble beginnings as a promoter at an amusement park in her youth.
Source
20. Now she's been nominated for five Academy Awards.
Many actors start out in somewhat degrading acting roles. However, for this A-lister, that started before her acting career began (continued on the next page...).
Continue onto the next page for more!
Amy Adams once worked for the restaurant Hooters.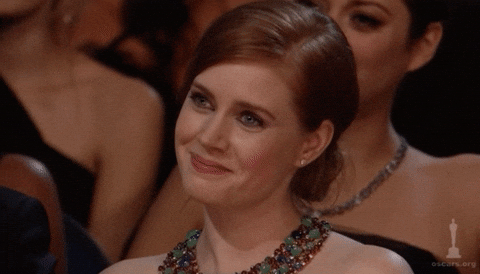 Source
19. That's a pretty niche market.
Singer Jon Bon Jovi once made his living creating Christmas decorations.
Very creative!
Source
18. They don't need carpenters in space.
Harrison Ford worked as a carpenter in Los Angeles before achieving fame in movies, mainly doing home remodelling work. He had a reputation as one of the best cabinetmakers in the city, and his services were much in demand on Los Angeles' trendy Westside long before he became a movie star.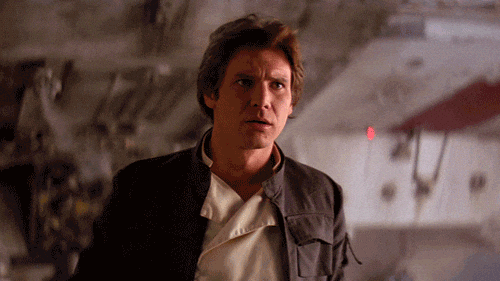 Source
17. Probably hasn't seen debt in years.
Demi Moore used to support her modelling and acting career through working as a debt collector.
Source
18. Those are truly humble beginnings.
At one point, Jim Carrey and his family all worked as janitors at a factory to make a living. Source
15. Probably best that they aren't in a position where anyones' life relies on them then...
Vince Vaughn had a job that required a bit more responsibility when he was young (continued on the next page...).
Continue onto the next page for more!
He worked as a life guard in his teens, until he was eventually fired for being late too often.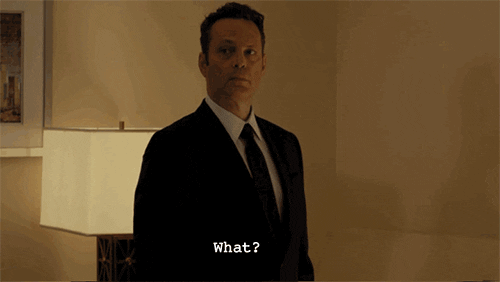 Source
14. Must have been helpful when filming 'Charlie's Angels'.
Along with two other part-time jobs, Lucy Liu worked as an aerobics instructor.
Source
13. To be honest, airports can even be more dramatic than soap operas.
Michelle Keegan, known for her role on 'Coronation Street', started off as a check-in agent at the airport.
Source
12. 'Jack, I'm... making a pastrami sandwich?'
When she got the call that she had landed the role in Peter Jackson's 'Heavenly Creatures', she was working at a delicatessen.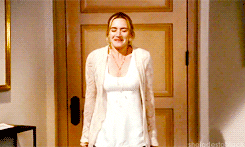 Source
11. More like Mariah Hair-y!
Singer Mariah Carrey used to work at a salon sweeping people's hair from the floor. Needless to say, she's gone onto better things.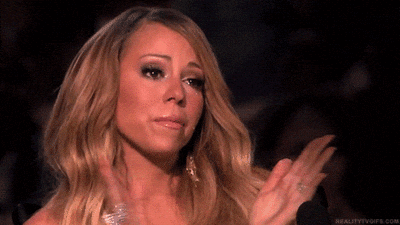 Source
10. Didn't want to have to go through all the paperwork.
Gerard Butler has a legal degree from Glasgow University, but gave up on that career after being fired from a law firm just one week before he was qualified to practice law.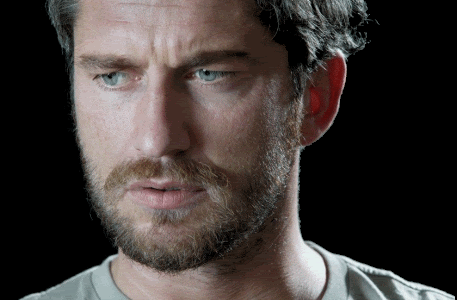 Source
Continue onto the next page for more!
9. That's pretty hardcore.
A-lister Angelina Jolie disclosed that if she had not made it in Hollywood, she would have become a funeral director. She was so series about it that she got a certificate in funeral studies when she was 14.
Source
8. Fast food to fast track.
Star Eva Mendes couldn't wait to get working. At 15, she started working at this pizza/ pasta place in the mall. However, she confessed that she wasn't very good at it. Source
7. She once even farted on customer!
Evangeline Lilly used to work as a flight attendant. When on Jay Leno, she revealed this story from the job:
One time there was this guy who was really awful to me, and I was really struggling that day, because I had really bad gas. And as a flight attendant, you dont let that go when youre on a plane, she said. So this guy got under my skin to the point that finally I decided to save it all up, and when I was walking past him and when I got to row 48 I let it rip, right in his face.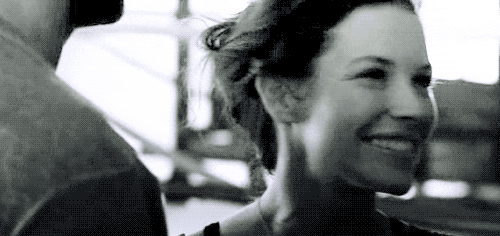 Source
6. I guess 'if you can't do, teach' does not apply in this case.
Sheryl Crow worked as an elementary school music teacher at Garlin Kellison in Fenton, Missouri. Source
5. Obviously he is really drawn to religion.
Everyone's favorite Scientologist, Tom Cruise, did not always start out that way. Growing up, he was actually a devout Catholic, and was in school to be a priest until he was allegedly kicked out for drinking.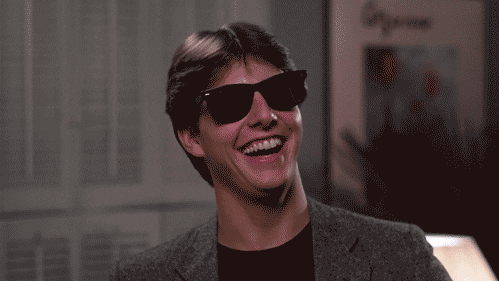 Source
Continue onto the next page for more!
4. "It wasn't porn... exactly."
Mad Men actor Jon Hamm once worked as a set dresser for porn films.
Source
3. Not lovin' it.
'The Notebook' star Rachel McAdams worked at the famous fast food joint, McDonald's, for three years in her teens. However, she said that she "was not a great employee".
That's okay, you're better as an actor anyway.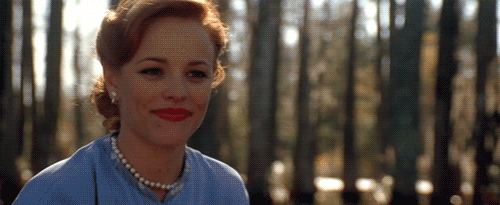 Source
2. There's NO way he would have been good at customer service.
When you think of Kanye West, it's hard to think of a job he could have possibly had before becoming a successful hip hop artist. Well, his first job was at actually at the mall working at GAP.
He references this in his hit song 'Spaceship'.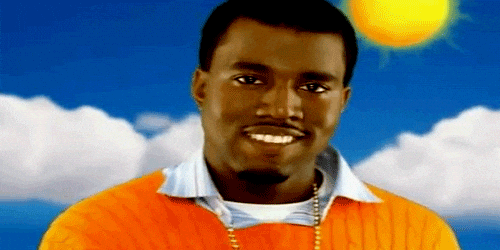 Source
1. Not exactly a "posh" beginning for this Spice Girl.
Victoria Beckham, better known as Posh Spice from the Spice Girls, had her T.V. debut on the BBC sex education show called 'Body Matters'. What role did she play may you ask? A giant, dancing, sperm.
Source
You catch more flies with honey than with vinegar, or so the saying goes.
The same can be said for your interactions with cops, most of whom are perfectly happy to let minor infractions slide––When was the last time you were actually ticketed for jaywalking?––provided you're not a total Karen should you interact them.
Your local police officer likely doesn't care about jaywalking or the fact that you went five miles over the speed limit unless you give him a reason to, as we learned when Redditor Takdel asked police officers: "What stupid law have you enforced just because someone was an a-hole?"
Keep reading...
Show less