Jan. 01, 2016
Disgruntled People Reveal Everyday Social Norms They Just Can't Stand Anymore.
People on Reddit were asked: "What are some other everyday social norms you just can't seem to buy into?" These are some of the best answers.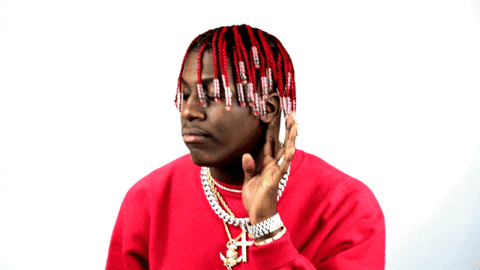 ---
1. You want the government involved in your relationship? Go right ahead!
Weddings. I just can't seem to wrap my head around weddings! What's the point? What really changes? Why does the end result of a relationship HAVE to be a wedding? Why would a couple, who otherwise gets along great, decide to split up because one or the other doesn't want to get married? I feel like a lot of the people I know who DO get married do it with the mindset of, "Well, we've been together a year / two years / five years, might as well!" ...baffling.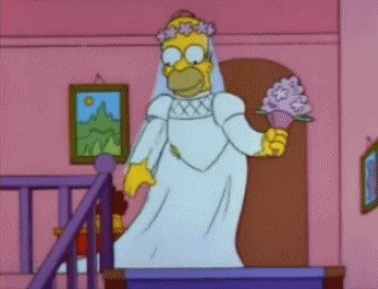 flyingfist860
2. WHAT?! SORRY I CANT HEAR YOU OVER THE MUSIC
I just don't like bars and I'm not big on drinking. Even if I wanted to drink though I really don't understand why I would want to go spend $7 for a beer when you can buy enough booze to get me hammered 3+ times for like $25 at home.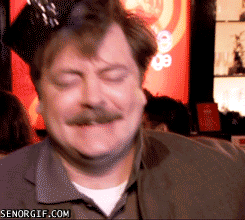 Sciar
3. They make you bring in your OWN?! ON YOUR BIRTHDAY!?
Bringing a treat to work for my birthday. Why should I bring in a treat? It is my birthday! If anything, shouldn't someone else bring one in?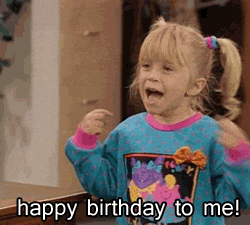 dudretro
4. I hear you, sister.
Makeup every day. Yeah, I like to wear it occasionally, but it just seems like a hassle to do it every morning. Then everyone thinks that you look that way all the time and if you don't wear any one day they're all asking you if you're sick. Wat? I prefer to keep everyone's expectations lowered and then bam, look really nice every once in a while. I'd rather spend the extra 20 minutes before work drinking coffee & browsing Reddit anyway.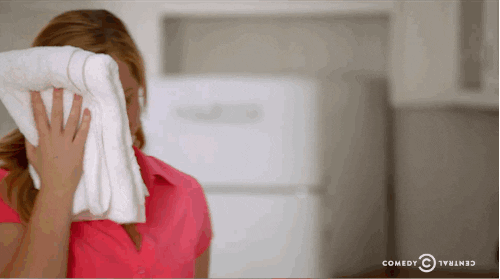 gypsy_canuck
---
5. Step away from the computer! Put down the iPhone!
Everybody I work with has basically dedicated their lives to working all the time and they seem to get jittery and bored when they spend too much time at home. Personally I do everything I can to leave and go home, it's the best part of my day and I love being there.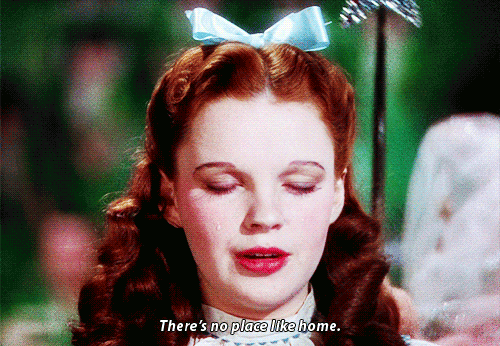 Sciar
6. People loooooooooooooove to judge
I hate how people judge each other based on how much they spend on clothing, watches, sun glasses, apple products, shoes, etc. To me, the cheaper you are able to go while still having everything that you need, the better.

[deleted]
7. Since I don't have a driver's license, I'll probably end up like this guy someday
I hate cars. I can't stand owning one, living in a place where you can't go anywhere, do anything without one. I hate maintaining it, washing it, paying for insurance and gas.
People talk about new models of cars they like and classics they love and desire.. and all I can think of is if I could afford one of those expensive things, I could probably afford to live in a nice place in the city, where I don't need a car.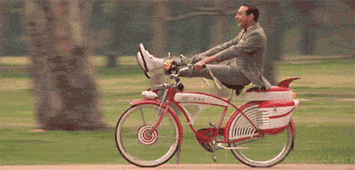 Roobomatic
8. Wait, people wear clothes at home?
Wearing jeans/street clothes if I'm just lounging about the house. If I'm not leaving the house, I stay in my PJs. Even when there's company.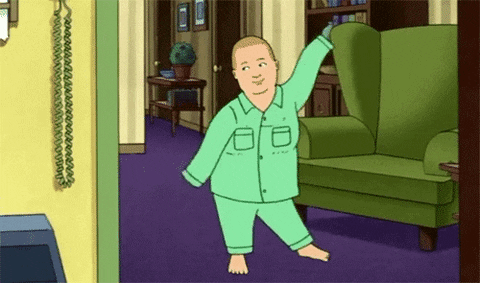 [deleted]
---
9. I feel like you need to watch Devil Wears Prada though...
Fashion. I'm a strict utilitarian when it comes to clothing, unless it's a job interview or formal occasion I just don't give a [crap].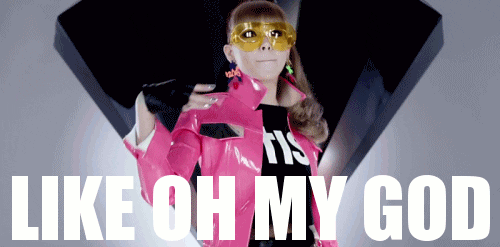 WhiskeyOnASunday93
10. I mean, who's got time for that?
My outdoor Christmas lights stay up all year on my house. Granted, it's only a single strand and actually hard to see, but they stay up there.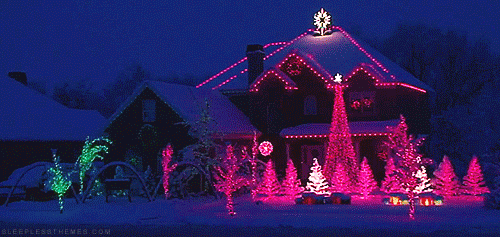 [deleted]
11. I thought this one was pretty obvious by this point
Getting a tan. I live where it's highly valued and I still feel like an alien from a different world on this issue. I couldn't care less for a tan.
This weekend I was on an island vacationing, and my SO's cousin looked me dead in the eye and said "Are you going to get a tan this weekend?" Now, who says something like that. Like my skin color choice is his business. Grow up.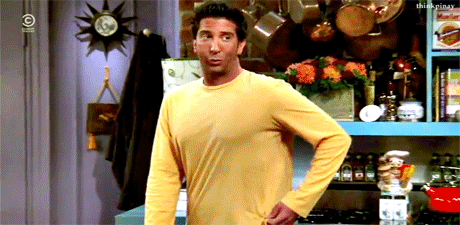 Oaktree3
12. Being an adult is overrated anyways
I have no desire whatsoever to decorate my apartment. I'm fastidiously clean and organized, but the instinct to nest is just something I desperately lack. I have a poster of Edvard Munch's "Scream" on my door, a poster of various "Simpsons" characters and their catch phrases, and a wall chart explaining neural stem cell development. I call it "decor", but I'm a 26-year-old woman whose female friends are starting to settle down and develop baby-fever, so they just call it "being stuck in freshman year of college".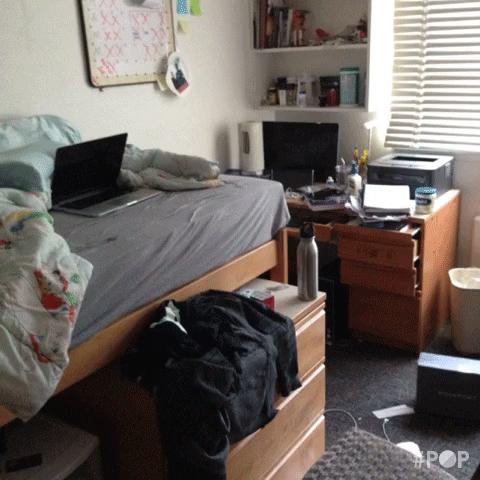 That's fine by me, though. And honestly, I've tried to get into the whole domestic thing, but I never last. I just can't force myself to give [a crap]. Baby-fever is another thing that thankfully has eluded me as well, and I have no regrets about that.
count_olaf_lucafont
---
13. Let nature run free!
I don't give a crap about my front lawn. It's not that I don't maintain my lawn, I do. It's just that I don't care. I don't care if it goes a bit yellow from a lack of rain, or if there's a few weeds here or there. Heck I like the look of a couple dandelions. I look around my neighbourhood and see so may people who are so absolutely obsessed with how their lawn looks. I'm talking like hours upon hours of painstaking maintenance and care. Crawling across their lawns on their hands and knees, going over it inch by inch. It's so utterly vain.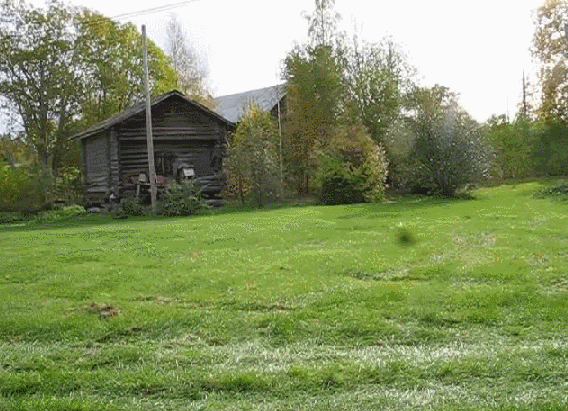 catch22milo
14. I wish I could do this more often
I have officially given up brushing my hair. I have pretty long, curly hair, and I used to go through this whole hassle of straightening it every day, which cooked the guts out of it. At the start of my summer holiday this year, I decided to quit. Now I just wash it, comb it with my fingers, put a little oil stuff in it and leave it the hell alone. If I need to look semi-presentable, I put it in a bun, and no one is any the wiser.
This is saving me a good half hour every morning. No one has mentioned the difference in my grooming habits, so I'm guessing it either looks okay, or so unbelievably horrendous that no one has the courage to comment.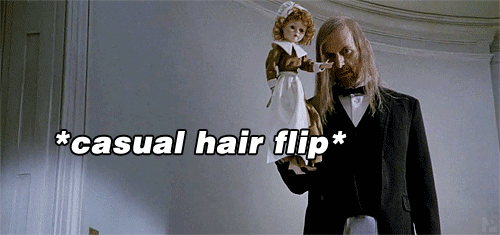 ConnieC60
15. Your body, your hair!
I don't shave my legs. People call it poor personal hygiene. Why? I'm not dirty. I'm squeaky clean. Are you unhygienic for having hair on the top of your head? I hate shaving, it wastes time, money, and water. I will sometimes shave if I want to look extra nice, but it's a special occasions thing, not a regular occurrence.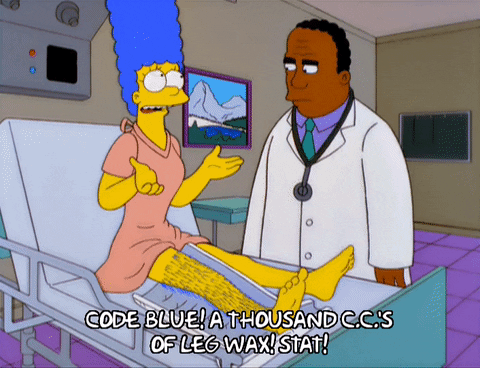 Themehmeh
16. It's just gonna get dirty again anyways
Washing my car. I can't stand doing it. I always feel that as soon as I drive it's going to get dirty, so what's the point?

Capt_Hadley
---
17. I literally just painted my nails as I read this LOL
Painting my nails. They get chipped so easily and it's such a pain, but apparently it's REALLY WEIRD for females to walk around barefoot/in sandals with naked nails.

[deleted]
18. Let's end the girl hate. It's so toxic.
I am not going to compete with other moms about whose home is more fabulous or whose kid is smartest or the better athlete, or who's prettiest / in the best shape. I do not care.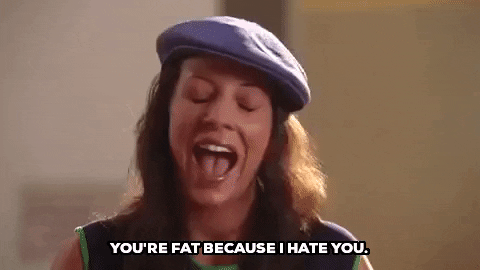 mentaljewelry
19. Is the outside really that dirty? Are we all clean freaks?
Shoes off at the door. I have always had pets, so I am going to vacuum anyways, as long as someone isn't tracking mud, I don't see the need to hassle people.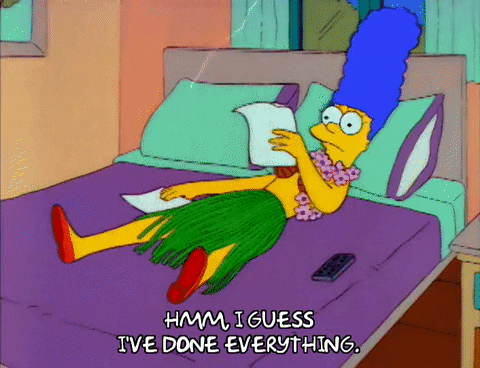 lloorren
20. Let the feet be freeeeee
For the love of all that is good and holy I hate socks and shoes. I wear sandals as long as I can, and now that I discovered vibrams I can get out of even more sock/shoe situations. Still haven't seen any steel toe'd vibrams though, so I can't dodge having to wear actual things on my feet while working.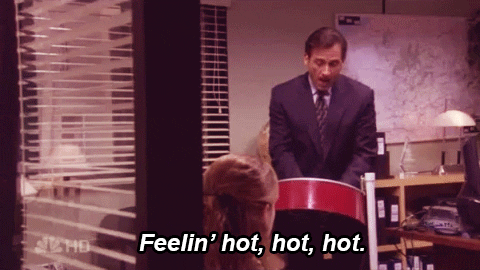 sonaked
---
21. Doesn't anyone ever get close enough to tell?
Ironing. My friends always whine and complain that they've got "Piles of Ironing" to do when they get home. And they stand there, up to two hours at a time ironing baskets of clothes. It seems like such a time-wasting endeavour. I would rather spend two hours playing with my kids rather than worrying about their creased clothes.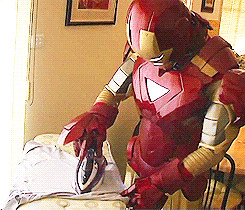 nannyplum
22. This is such a mom thing
Thank you cards, I already said thank you in person, I don't need to spend $5 to say thank you again.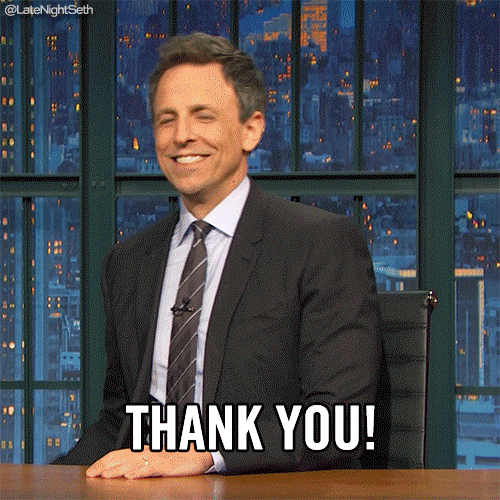 Yerginsnurf
23. You've clearly never fallen in...
The whole toilet seat positioning squabble. I'm female, but if a guy leaves the seat up, I simply put it down then do my business, who cares?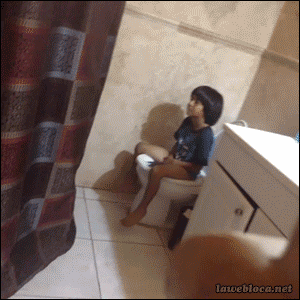 lloorren
24. Only truth is spoken here
Ironing bedsheets. Ain't nobody got time for that.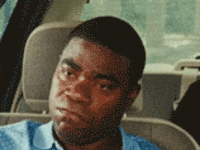 d4ni3lg
Breaking up is hard to do.
And when you get the law involved, it's even worse. But sometimes people don't need the law's help to make things overcomplicated, they just have a grand ole time making that happen themselves.
People on the front lines of human cruelty include divorce lawyers. These are their stories.
Keep reading...
Show less