Apr. 23, 2018
People Share The Scenes From Children's Movies That Still Haunt Them Today
People Share The Scenes From Children's Movies That Still Haunt Them Today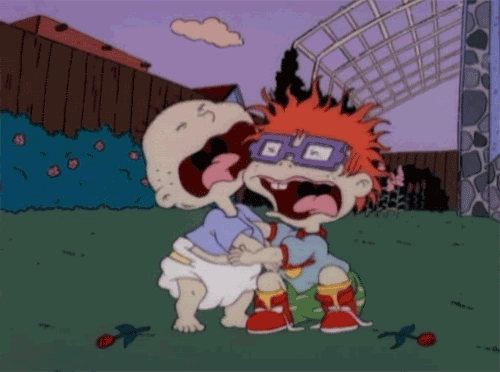 There are so so many films that don't require an R rating or a knife wielding sociopath to leave a viewer emotionally scarred for life. Sure that visit from the devil through an 11 year old girl is seared into the psyche of many but so are plenty of whacked out, horrifying images from movies rated G, which is supposed to mean safe for all. Bambi, The Dark Crystal, The Lion King? All fantasy and joy? I THINK NOT!
_Redditor _havetopee32 _wondered _What image or scene from a children's movie/show did you find disturbing?
DON'T EAT TOMMY!!
There was a scene in'Rugrats' that I don't remember too well, but Tommy has a dream about this older, bigger baby that bullied him (?) and was about to eat Tommy or something.
I just remember being scared to death of that scene as a little kid.
THAT WAS FOR KIDS?
My default answer to this is always the child-catcher scene from 'Chitty Chitty Bang Bang'. It still creeps me out more than any horror movie I've seen.
ANYTHING WITH A DOG IS TOO MUCH...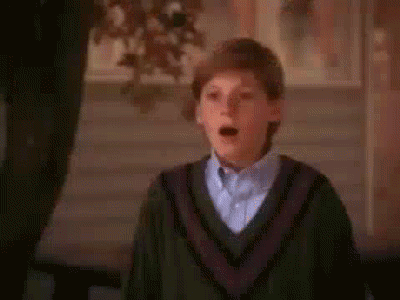 In 'Homeward Bound' when Shadow was stuck in the mud pit. My family had a nearly identical golden retriever and (according to my mother) little 4 year old me was having a meltdown in the theater. I watched that movie recently and had to fast forward through this scene....
HELLO I'M PEE-WEE HERMAN!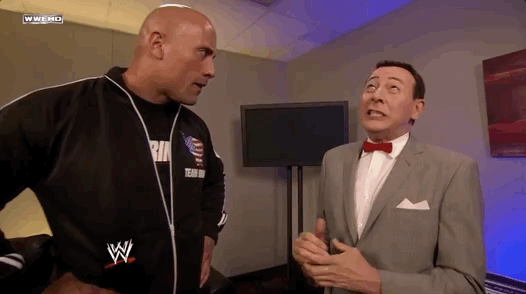 I know this has been mentioned several times in the past, but the 'The Pee Wee Herman Movie' with the scene that had large Marge.
PHONE HOME.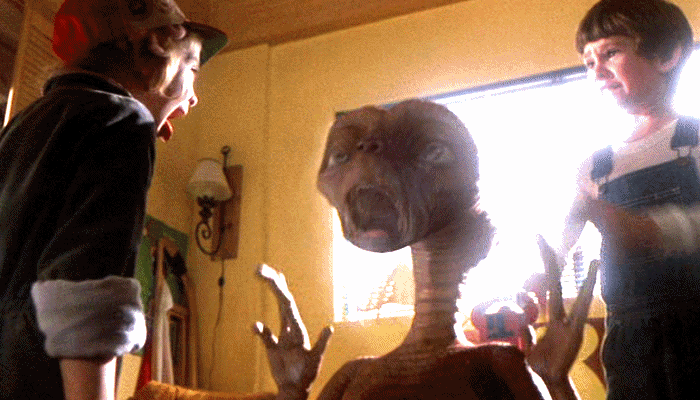 I don't know if _'E.T.' _counts as a children's movie, but when E.T.'s health starts deteriorating near the end of the movie it was horrifying to me.
WE LOVE YOU THOMAS.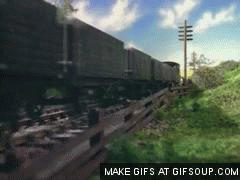 The episode of 'Thomas the Tank Engine' where they wall Henry up in the tunnel.
His sad eyes when the wall is almost done has haunted me ever since
KEEP YOUR FACE ON.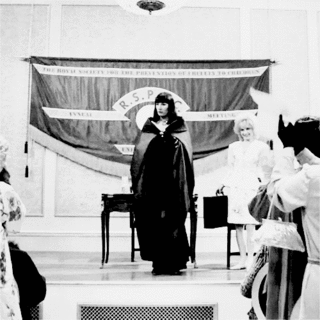 If anyone have seen the movie, 'The Witches?' the whole movie specially when Anjelica Huston peeled her face is so scary.
BUZZ AND WOODY CAN'T SAVE EVERYBODY!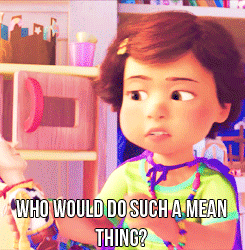 The baby doll head on spider leg body from 'Toy Story 1.' That thing scarred me for life. Haunted my nightmares for YEARS
OH TO BE A REAL BOY.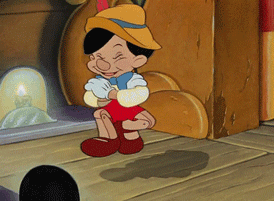 In the 'Pinocchio' movie when he goes to the Coachman who wants him to find boys to take to Pleasure Island.
OH ARTAX!!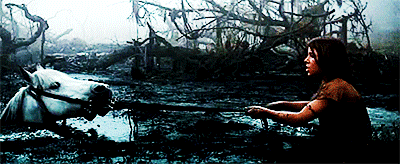 'The Neverending Story'...The bit in the marsh.
AN 80'S CLASSIC!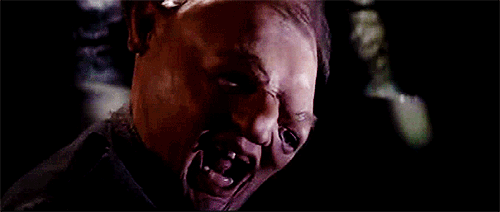 Also the scene in 'The Goonies' where they were going to put chunk's hand in a blender and he was stuck in the freezer with that dead guy.
UNICORNS FOREVER!
'The Last Unicorn' when the bull is pushing her into the ocean.
I SWITCHED TO MICROWAVES.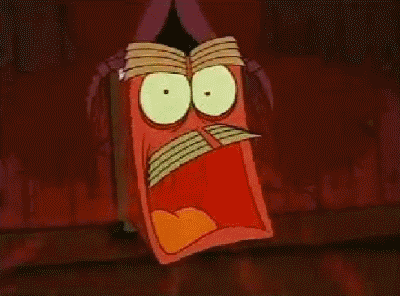 I think it was the air conditioner from 'Brave Little Toaster.'
Woah nostalgia. I need to watch that movie again, forgot about it till now.
Also there was the incinerator (I think) from 'Ferngully.'
KEEP YOUR GOLDEN TICKET!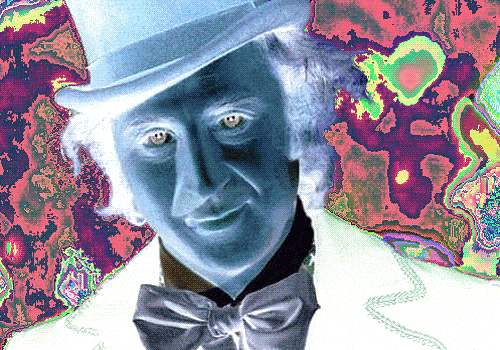 The scene in 'Willy Wonka & The Chocolate Factory' where they are in the tunnel. It went from happy candy growing on trees and chocolate waterfalls to why am I watching a horror compilation.
As a little kid (and even as an adult) it threw me off guard.
NOT THE DIP!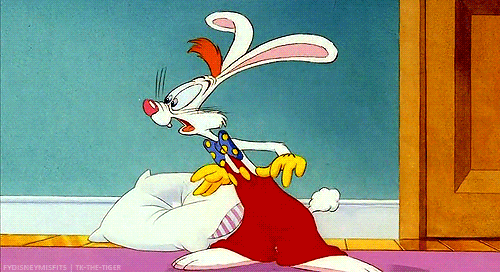 Gotta mention the cute little shoe toon getting the dip in 'Who Framed Roger Rabbit'. Pair this with the fridge-horror fact that the souls of the weasels at the end who laugh themselves to death ascend to heaven, while the soul of the one who gets kicked into the dip apparently gets destroyed along with his body. I guess you get no afterlife if you get the dip.
Poor little shoe.
MAKE WAY FOR PRINCE ALI...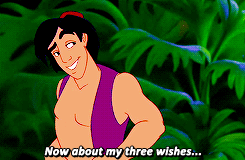 The Cave of Wonders in 'Aladdin.' When that massive lion head comes out of the sand and speaks in that demonic voice it always freaked me out.
OH CORALINE! CLOSE MY EYES.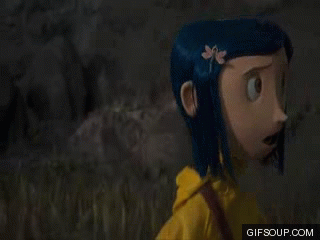 The entire movie 'Coraline.' I watched it at a birthday party in elementary school and I had nightmares for months about the eyes.
WHO NEEDS MEDS AFTER THAT?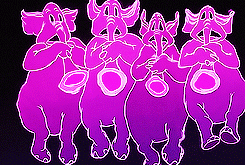 The Pink Elephants skit from 'Dumbo.'
THERE AREN'T ENOUGH TISSUES...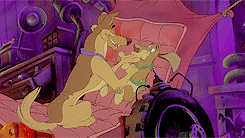 The bulldog from 'All Dogs Go to Heaven' being dragged down to hell at the end of the movie.
ONLY WITH THE LIGHTS ON.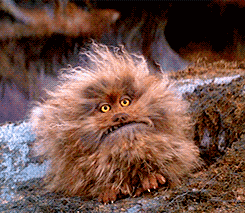 'The Dark Crystal' ... the whole movie!
Have you ever found yourself in an argument so stupid and/or pointless that you were sure you were being punked? Like you keep looking away from the other person to check your surroundings for places Ashton Kutcher and a camera crew could come popping out of?
You're not the only one.
u/Anti-hollowkid asked: What is the dumbest argument you've ever been in?
Brace yourselves, folks. Some of these arguments are breathtakingly bonkers. The sheer number of people who are willing to argue with someone over provable facts and what that other person likes or doesn't like is just ... stunning. It's stunning, you guys. Just not in a good way.